Funding by Angel Investors & Venture Capitalists is at an all-time high in India currently. About 30 Crores of total funding happened at Shark Tank India alone during its last season. Mobile Tech and eCommerce businesses are funded the most by the VCs in India. But those who do not start, never get funding. Gone are the days when investments used to happen on ideas. Today investors want to see a working platform before they decide to fund a startup. Don't let the opportunity go. Spend on technology, launch your mobile app today and pick funding. We, at Yugasa, provide online shopping app development services at competitive prices.
The client is King and deserves the best.
Hiring Yugasa for your next eCommerce startup brings the following offers for you. We do all efforts to ensure that you start your online business with the best confidence.
Fastest RoI on every paisa you spend
Working with an experienced team
Bug-Free Platform launched
Last but not the least, the Money-Back Guarantee
Our eCommerce app development services
Add a feature-rich, scalable app to your business offerings. Get it designed and developed by an experienced team like Yugasa.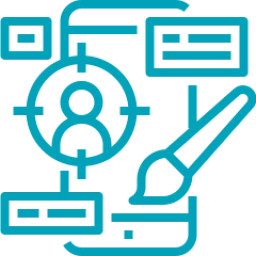 Mobile App UI & UX design
Thinking about a good design is hard, but not thinking about it can be disastrous. We know it well and believe that design is 'intelligence made visible.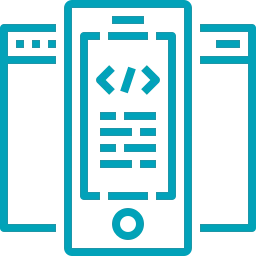 Mobile App Development
Building a custom platform for enabling a single vendor or multi-vendor business with or without a rider app; we do it all.
Our eCommerce Apps offering
Designing, Development, Testing, and Launching your business online through eCommerce Mobile App, we do it all with perfect elegance
Android App for Customers
Android app for end Customers to shop online from your business.
iOS App for Customers
Ios app for end Customers to shop online from your business.
Web Admin for Sellers
Sellers to manage their respective stores through Web interface.
Android App for Sellers
Sellers to access their account through a mobile app also to see orders instantly.
iOS App for Sellers
Accessing the seller's accounts on an Apple phone while he is on move is possible.
Web Super Admin
Web interface for the Super Admin to control and manage the whole platform.
Rider Android App
Android only app for riders and delivery boys to share their location during delivery.
Carts and Payments
Complete checkout process and payment to admin and sellers automatically is implemented.
Coupons & Discounts
Discounts and Coupons to be provided by Seller and super admin respectively.
OUR EXPERTISE
Get an ecommerce app for your business
We are one of the finest iOS and android eCommerce app development services providers in Delhi and Gurgaon. Yugasa is your 'App developer near me' buddy for enabling 'online shopping app development' for your business.
Electronics
Launch your own online store to sell electronic items through a website or mobile app with Yugasa.
Food
Get an app similar to Zomato or Swiggy for your cloud kitchen business.
Cloths
Sell wearings for men, women, and kids through your own mobile app.
Footwears
Your customer is searching for you online. Sell your footwear inventory online. Get an app for yourself
Grocery
Start your business like Bigbasket, Grofers, Otipy. Launch your own mobile app business in low investment
Skin Care
Most women like to shop online. You can start selling your Skin Care products through your app.
Luxury
Artificial Jewellery, Sunglasses, Bags, Wallets, and whatnot. Launch your own online business over app
Furniture
Its easy to launch your app business similar to Urban Ladder and Pepperfry. Talk to experts for the same.
Decor
Display your interior designing inventory on your own app and make loyal customers for yourself.
Tools & Gadgets
Technology is not only about making sophisticated tools. It is also about opting tech platforms to sell them.
Sports & Toys
There are limited platforms like Amazon and Flipkart that sell sports online currently. Give them competition
Kitchenware
Right from a small matchbox to a big Kadhai and everything in between. Sell anything through your own app